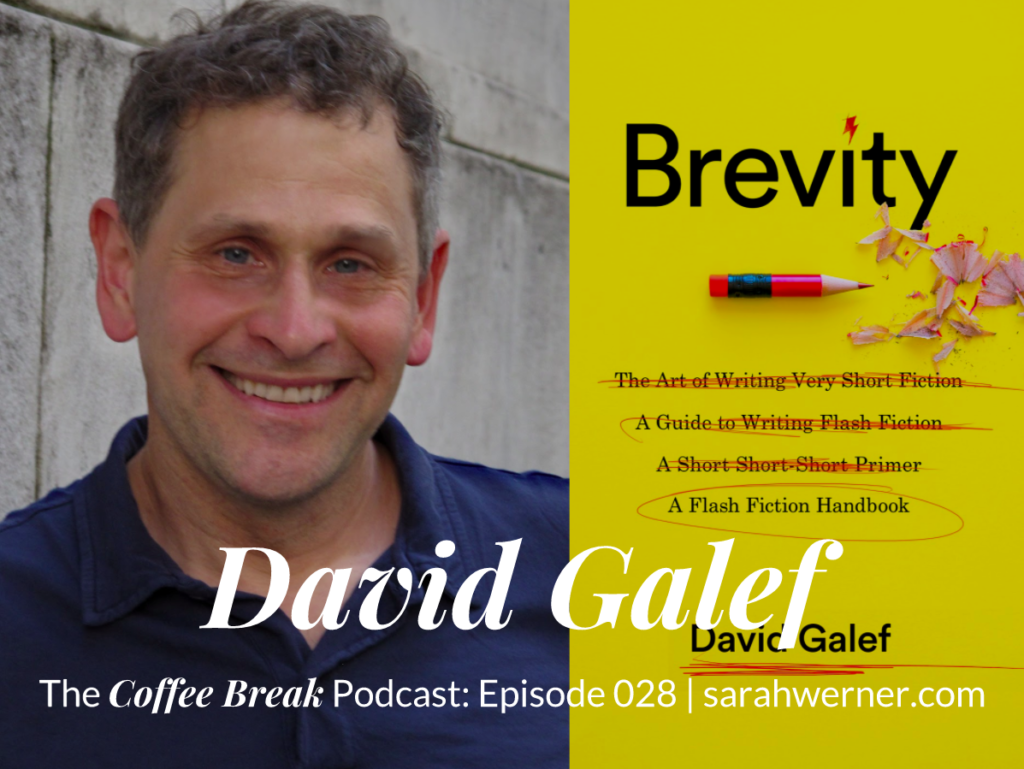 OK, so I might be biased, but I think today's conversation with David Galef is awesome.
David is the author of more than 15 books, a former professor at the University of Mississippi in Oxford, and is now an English professor and the creative writing program director at Montclair State University in New Jersey.
"I like trying to excite people with possibility."
Novels, poetry, short stories… if you can name it, David has probably written it. His latest book, Brevity: A Flash Fiction Handbook, documents the history of flash fiction and provides tips and techniques for writing in this condensed genre.
"Readers interject themselves anyway into a good short story—I think they have to do it even more in a piece of flash fiction."
Today, David and I talk about his new book, the power of brevity in writing, compartmentalizing your life to make room for good writing habits, and so much more. Seriously, this episode is packed with David's wisdom, so get out a notebook and enjoy!
"I don't want to dismiss any kind of flash fiction. I think there's a huge tent. What I wanted to do in this book was write about the various kinds and explore the possibilities."
Mentioned in this episode:
#flashfiction
Support the show!
You can help support the work I do here at the Write Now podcast and Coffee Break spinoff by pledging $1 or more per episode on Patreon!

Becoming a Patreon patron also gets you an invitation to be a beta tester for the Writers' Guild, a new online writers' group & forum that I'm creating. 🙂
I will send you emails.
Seriously! Sign up for my email newsletter here! I don't email incredibly often and I certainly don't spam, so really, you have nothing to lose.
Subscribe to Coffee Break (& Write Now).
You can listen to the full Coffee Break episode using the controls at the beginning of this post.
Or! You can listen and subscribe using your favorite app/website/podcatcher:
AND PROBABLY ALSO SOME OTHER ONES, TOO (e.g., I just submitted my show to iHeartRadio, so keep your eyes peeled!)
I'm on social media.
Connect with the Write Now and Coffee Break podcasts on your favorite social media platform(s):
Listen: