For me, there's nothing better than looking at a book on my shelf and thinking, "Wow, I have literally met that author!" So you can imagine my excitement at interviewing today's Coffee Break guest in person. South Dakota native Kale Lawrence is working on the second book of her young adult science-fiction/steampunk fantasy series, Alex in Wunderstrande.
"Any author that's ever written a series is amazing, and I look up to them because it is such hard work."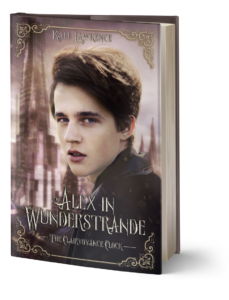 In addition to writing a book series, Kale and I talk about interacting with local authors and writing communities, taking the time to ensure your writing looks and feels the way you want, and the hardest (and often most overlooked) step of self-publishing.
"Self-publishing is a beast. I would recommend self-publishing to those who…have the ability to have someone either help them with marketing or are in marketing and understand the process."
We also discuss the surprises that crop up in a writer's life. There are always interesting people to meet and life experiences to draw upon. But sometimes the biggest surprise of all emerges from your own spontaneity!
"My strongest writing comes out in those chapters. That why I left some of the things unplanned."
Be sure to click the links below to learn more about or get in touch with Kale!
Mentioned in this episode:
#wunderstrande
Support the show!
You can help support the work I do here at the Write Now podcast and Coffee Break spinoff by pledging $1 or more per episode on Patreon!

I will send you emails.
Seriously! Sign up for my email newsletter here! I don't email incredibly often and I certainly don't spam, so really, you have nothing to lose.
Subscribe to Coffee Break (& Write Now).
You can listen to the full Coffee Break episode using the controls at the beginning of this post.
Or! You can listen and subscribe using your favorite app/website/podcatcher:
I'm on social media.
Connect with the Write Now and Coffee Break podcasts on your favorite social media platform(s):
Listen: