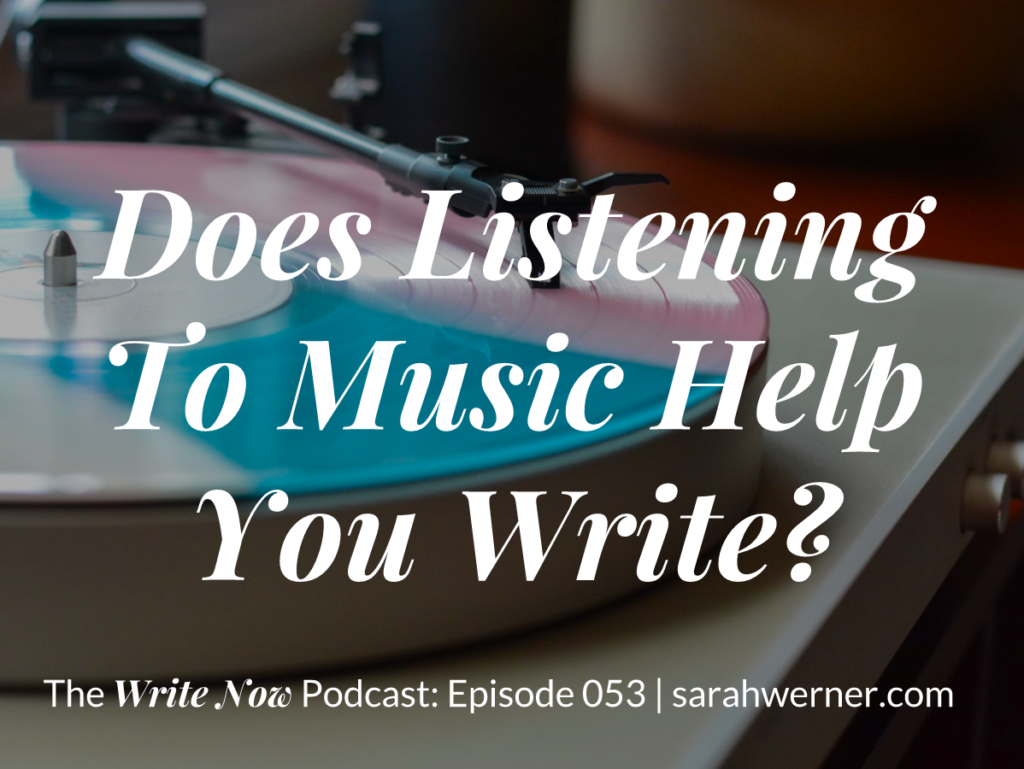 It's a question writers have been asking since owning copies of recorded sound was a thing. What's the best kind of music to write to? Some swear by classical Baroque as a sure-fire muse. Others claim you should avoid listening to music while writing altogether. But how can you tell what's right for you?
Help support my podcast on Patreon! >>
The Soundtrack of Your Novel
In today's Write Now podcast, I discuss the idea of curating music, much like a museum or art exhibit is curated. What type of mood are you trying to achieve? What is the desired aesthetic you're going for? Are you looking to jog yourself out of writer's block and give your creative juices a jolt? Or are you trying to focus on the task at hand and be as productive as possible?
On the one hand, intelligible chatter (i.e., lyrics) proves to be one of the most distracting elements when it comes to concentrating. But the right inspirational phrase in your favorite song can create the positive emotion and, more importantly, the motivational intensity you may need to try something different. So which is best: a calming, lyric-less ambiance or a high energy, word-filled catalyst?
"Messy Minds"
Studies show no one is really that great at multitasking, at least not as great as focusing on one thing at a time. But neither is the human mind easily placated by just one external stimuli. We need to hunker down and get to work, but we also need some emotional incentive to jog our creativity from time to time. So the answer to the question "What kind of music should I listen to while I write?" may just be both.
Mellow and calming music (or even just good old-fashioned silence) may be best if you're trying to focus on productivity and getting the words on the page. For those times when you feel burned out or uninspired, your favorite high-energy, passionate pop or metal anthem may help you discover some innovative new approach. You may find movie soundtracks or simple ambient noise sets a mood that coincides with your writing and helps set the mood. If you don't know where to start, there are tons of curated playlists out there to help inspire the state of mind you need.
Just keep in mind that music can only help facilitate your writing — only habitual reading and writing will help you become a better writer!
Helpful Resources
Here are some of the articles I referenced in today's episode:
What do you listen to while you write? Tell me all about it on my contact page. You can also leave a comment below, or simply email me at hello [at] sarahwerner [dot] com. 🙂