About
HI! I'M SARAH AND I LOVE WORDS.
I can help you solve your toughest communication problems.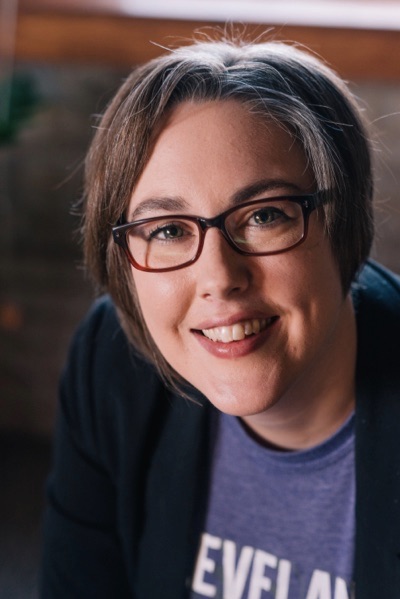 After more than a decade in marketing (including 5 years in-house and 5 years of digital agency work), I left the 8-to-5 world to pursue a freelance career as a creative professional.
I've learned a lot along the way, and that's what I'm here to share with you.
Today, I'm a professional writer, speaker, and podcaster—and I'd love to partner with you on your next project.
In my free time, I'm an avid reader, community servant, home cook, gardener, and general happy person. You can usually find me drinking coffee and brainstorming my next project.
Writing
Like many writers, I've been writing for as long as I can remember. Today, I write for a living, with concentrations in web, technical, and creative writing.
In addition to my own creative writing and blogging efforts, I'm a contributor to Forbes, where I write about podcasting, technology, and communication.
My husband and I also ghostwrite and edit books and other literary projects through our freelance writing company, Write Now, LLC. We also offer copy editing, structural editing, and everything in between.
Speaking
I love to speak at conferences and local events. I'm an enthusiastic, passionate speaker, and engage my audience with true-to-life stories and a spark of humor.
Topics include:
Creativity
Creative Writing
Podcasting
Content Strategy
Marketing
SEO (Search Engine Optimization)
Social Media
Branding
Leadership
Empowerment
Podcasting
I started the Write Now podcast back in 2014 to help writers of all ages and skill levels pursue their creative dreams.
In 2017, I launched my first full-length ficitonal project, an audio drama (a.k.a. fictional podcast) called Girl In Space.  It explores what it means like to be human and alone, and features science, guns, trust, anti-matter, truth, beauty, inner turmoil, and delicious cheeses.
Both shows are free to listen and subscribe to via iTunes:
I believe creativity can make our personal and work lives better and more fulfilling. It can also help us learn more about ourselves and each other to work toward a better society. I offer workshops, consulting, one-on-one coaching and mentoring, and more.
Let's talk.
Need a writer, ghostwriter, or editor? Looking for a speaker for your next event? Just excited to talk about podcasting? That's what I'm here for! Fill out my simple contact form, or email me at hello [at] sarahwerner [dot] com. 🙂
I look forward to hearing from you!
I'm passionate about helping every single person I meet live up to their full potential. I run leadership training sessions for young women, and serve as both a mentor and mentee in my community.
I started the Write Now podcast to help aspiring writers find the time, energy, and courage they needed to pursue their passion and write every day.
"Sarah once said she made a decision to live her life to help others, and while I wish her a long life with great decades ahead, I hope she can take pride knowing that purpose has been fulfilled."
— Write Now listener Jordan M. Calhoun
"Sarah is a great motivator for writers. She calmly addresses questions writers have and the insecurities we have as a group of creatives. She has a calm manner and a contagious laugh, which increases the listener's enjoyment."
— Write Now listener victoriasquare
"If you are a writer, you need Sarah Werner."
— Write Now listener Ginerva Holmes
"Sarah's passion and enthusiasm are contagious. She is so personable and energetic. I feel like she is a good friend who knows exactly what my writing struggles are. She's like my personal cheerleader."
— Write Now listener Dungeon Brawler