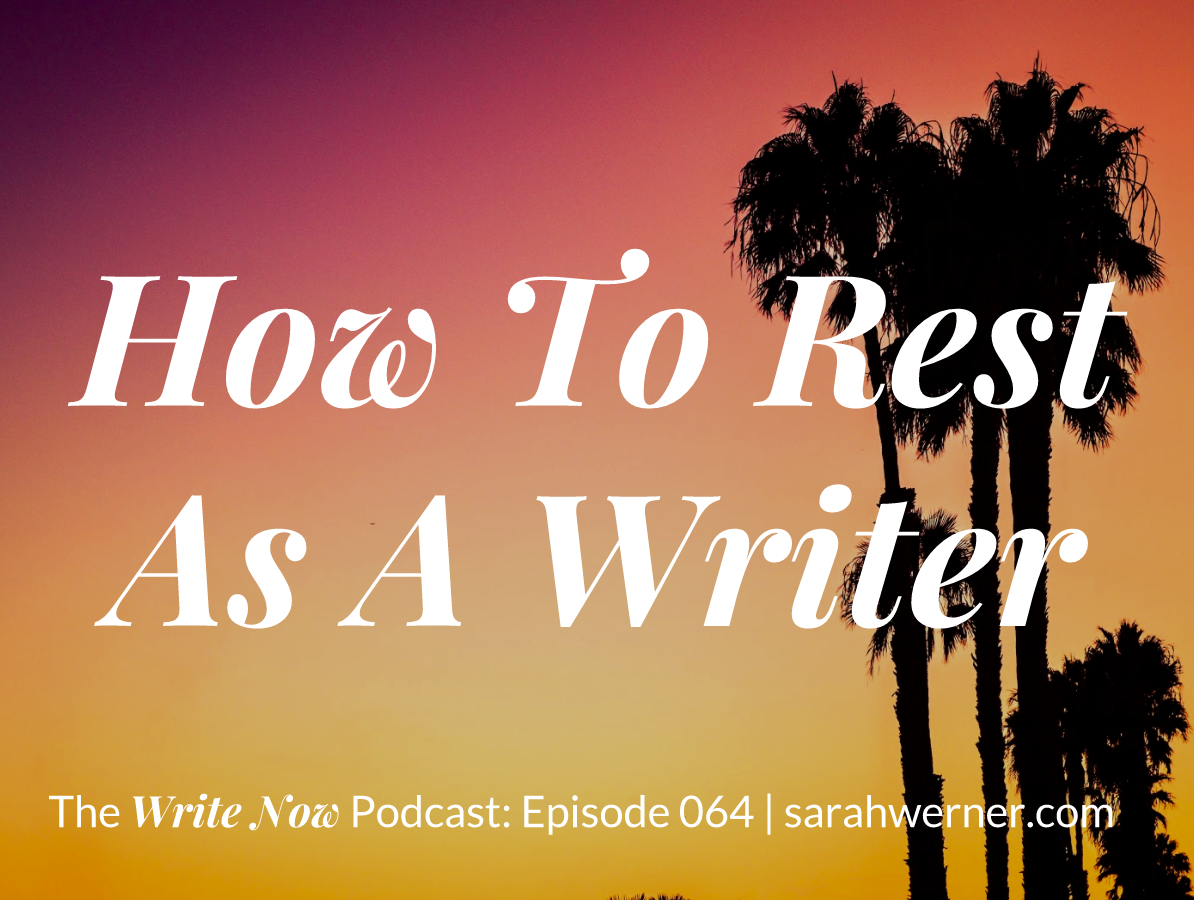 As writers who hold down day jobs, have family and social obligations, and try to fit creative writing into our lives, how do we find time to rest? When should we rest? For how long? And how guilty should we feel about it? Today's episode of the Write Now podcast...
Let's talk.
Need a writer, ghostwriter, or editor? Looking for a speaker for your next event? Just excited to talk about podcasting? That's what I'm here for! Fill out my simple contact form, or email me at hello [at] sarahwerner [dot] com. 🙂
I look forward to hearing from you!