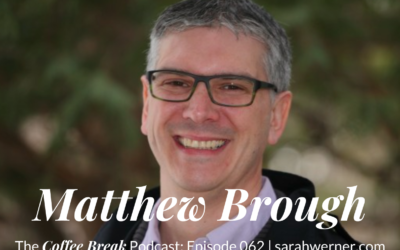 Writer, pastor, and podcaster Matthew Brough talks about baby steps, the ups and downs of self publishing, and how he helped his 70-year-old mother publish her first novel.
Let's talk.
Need a writer, ghostwriter, or editor? Looking for a speaker for your next event? Just excited to talk about podcasting? That's what I'm here for! Fill out my simple contact form, or email me at hello [at] sarahwerner [dot] com. 🙂
I look forward to hearing from you!